Advising Services
The Economics Undergraduate Academic Advisors (both Professional Advisors and Peer Advisors) are available for drop-in advising any time the office is open. Questions about courses, requirements, schedules, substitutions, and petitions are welcome. Also feel free to email your questions.
Advising Office Information
Advising Services
The undergraduate advising office operates mainly on a walk-in basis. Our walk-in hours are Monday & Wednesday 9:00am-11:30am and 1:30pm-4:30pm and Tuesday & Thursday 1:30pm-4:30pm. Fridays we are closed to walk-ins and accept appointments and email inquiries only. Students must join the QLess line, via this link, in order to queue for drop-ins. Students will receive a text message once they are at the front of the queue.
All advising inquiries can also be sent via email to ugrad@econ.ucsb.edu. An advisor will return your message within 2 business days.
Please note that we do not offer appointments during weeks 1 and 2 or during Pass 1 of each quarter.  As a reminder, most inquiries can be addressed via a walk-in session or email, so we ask that appointments be made only for those with more complex issues to address. 
For general appointments, click here
For study abroad appointments, click here
Meet Our Peer Advisors
The Department sponsors a Peer Advising Program throughout the academic year. The program employs outstanding Upper-Division students and trains them to offer assistance in many areas. Peer Advisors are students who value community service and demonstrate an enthusiasm for the Department of Economics and the majors available within it.
If you are interested in becoming a Peer Advisor for the Economics Undergraduate Advising Office, requests for resumes ​are sent out during Winter Quarter.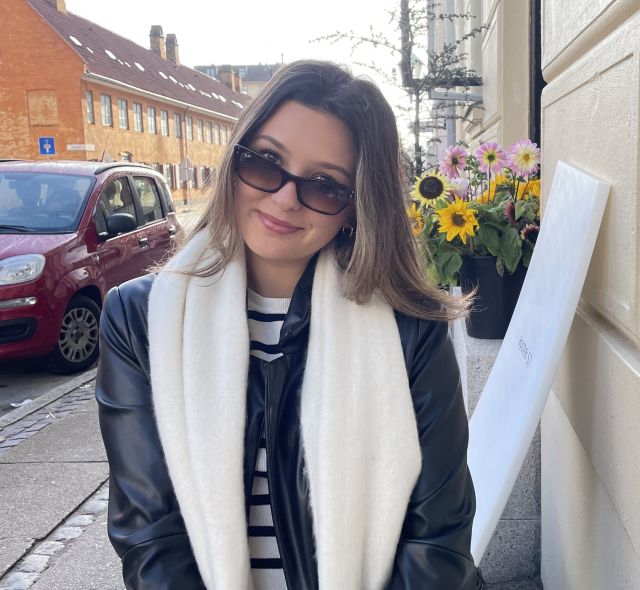 Ella Judd
Study Abroad Peer Advisor - 4th year ECON Major and UCEAP Returnee, London
Studying abroad was one of my favorite college experiences and I hope to provide helpful insight to my peers.  I am so excited to be a study abroad peer advisor.  Following graduation, I hope to work as an analyst and later pursue an MBA in Environmental Management.  I am always looking for ways to challenge myself and improve the world around me.  Econ 183 - Entrepreneurial Insights, a special topics course on entrepreneurship, has been my favorite Economics class so far.  I had a great time interviewing successful entrepreneurs and learning from their experience.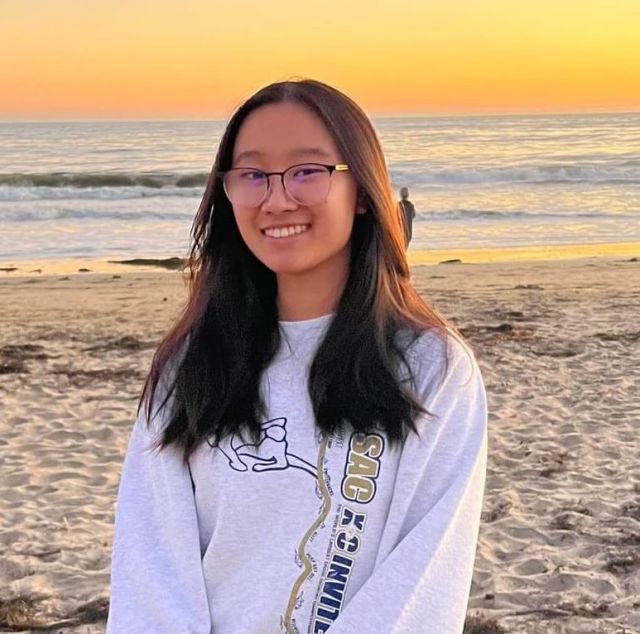 Quyen Le
Undergraduate Peer Advisor - 4th year ECACC and Stats & Data Science double major
Peer advising has been a fun way to meet fellow ECON and ECACC majors and bond over all of the tough classes we have taken.  In the future, I would love to work in economics research or consulting, either in the private or public sector.  So far, my favorite classes have to be Econ 140B (Econometrics) and Econ 132A (Auditing).  They were pretty tough but there were a lot of real life applications that I felt were interesting.  Feel free to come into drop-ins and say hi!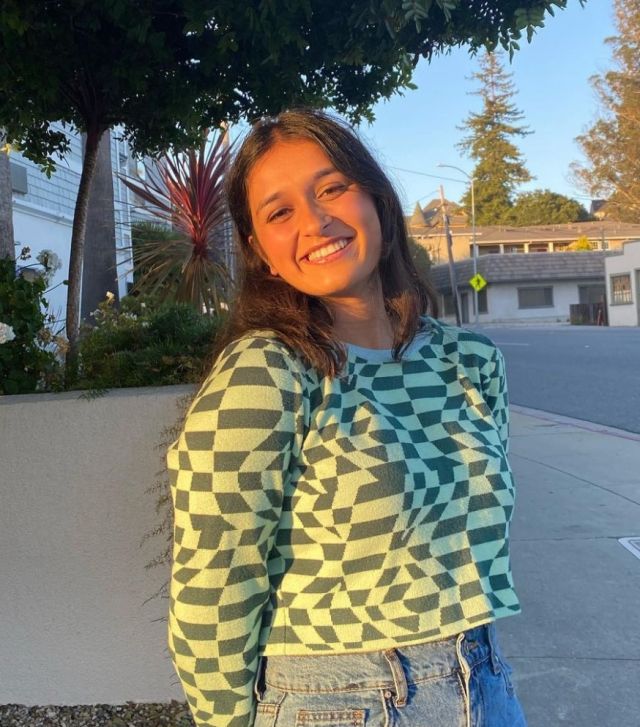 Anu Maddali
Study Abroad and Undergraduate Peer Advisor - 3rd year ECON & Stats and Data Science double major and UCEAP Returnee, London
I love to interact with different types of people so that has been the best part about being a peer advisor.  We are able to meet such a diverse set of students with different majors, backgrounds, and interests.  It is so cool to help people pursue their passions and meet their goals in an academic space. Following graduation, I want to go to graduate school! I am interested in a career in consulting as of now.  Econ 101 (Intermediate Macro Theory) has been my favorite course so far. I really enjoyed macro in high school, so I like taking a college class that really dives deeper into that aspect of Economics.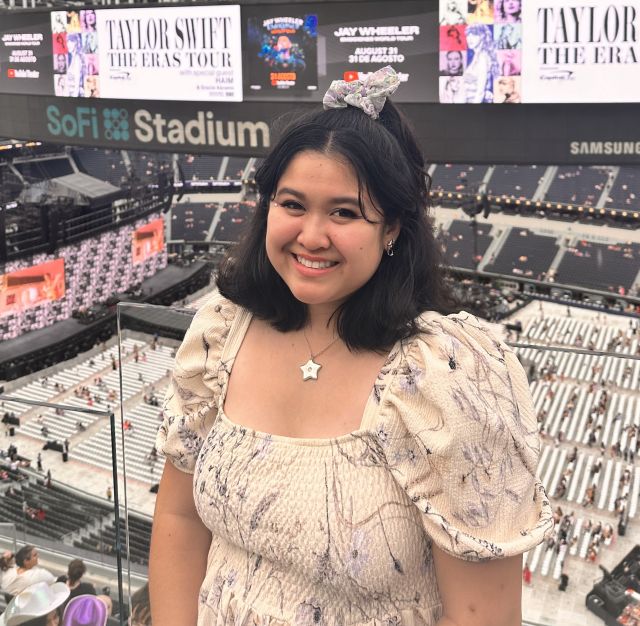 Gabi Oroc
Undergraduate Peer Advisor - 4th year ECACC major and transfer student
The best part about being a peer advisor is that I really enjoy meeting and helping others.  If you are a transfer student like me, please feel free to reach out! My career goal after graduation is to obtain my CPA license.  My favorite courses so far have been Econ 136A (Intermediate Accounting) and Econ 189 (Business Law and Ethics).  Econ 136A was a good refresher on accounting topics and Econ 189 was great because I really enjoyed Professor Kulper's stories.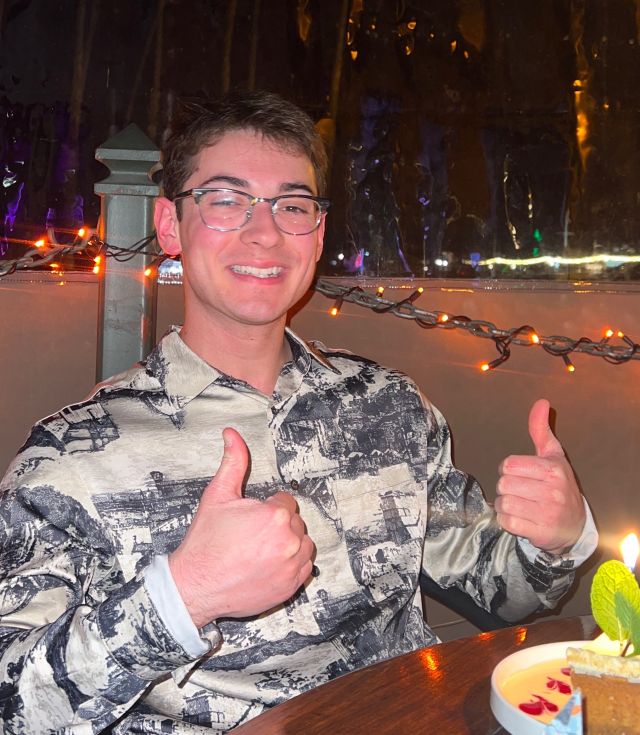 Saxon Stewart
Undergraduate Peer Advisor - 4th year ECACC major
Being a peer advisor has allowed me to assist students who are experiencing some of the same challenges and obstacles that I faced in my first few years at UCSB.  It's always nice to alleviate the worries of fellow students!  This past summer I completed an 8 week internship with Deloitte SF.  After my internship, I was fortunate enough to receive a return offer for next fall.  In addition to my role as an auditor at Deloitte, I am committed to obtaining my CPA license as soon as possible.  My favorite class for ECACC has been Econ 189 (Business Law and Ethics).  Professor Kulper has really valuable insights on a broad range of topics.  It was always interesting and entertaining to hear about his stories and experiences.  I particularly enjoyed participating in the Honors section for this course.